A free cell phone tracker for Android is software that helps people to record and track everything that happens on an electronic device in a completely anonymous and freeway.
Understanding the behavior of people we love and who are close to us, being able to help them, managing the productivity of our employees are today some of the biggest challenges we struggle with every day.
They require us to understand and look closely at what the people around us are doing daily.
We could hire a very expensive private investigator or use antiquated and disrespectful systems such as cameras and bugs, all of which are old-fashioned and completely ineffective, perhaps only suitable for some old black and white movies.
Or we could look at what is the world like today and what technology offers us.
Any one of us spends an enormous amount of time using our cell phone, which has become the tool that collects the most data about our behavior; it is certainly the device that understands us best.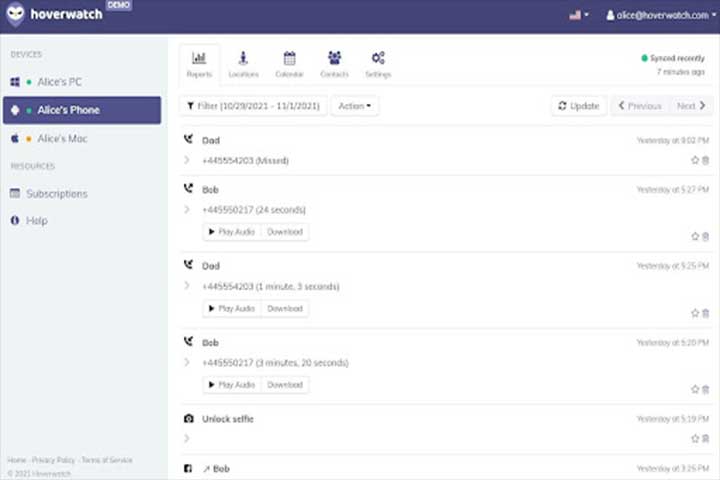 That's why to understand when our child may need help, why our partner may have unusual behaviors, how to give the best possible support to one of our employees without these people feeling spied on or oppressed by us, the best solution is a cell phone tracker like Hoverwatch.
We don't need simple tracker software, we need the best free cell phone tracker available.
The operation of the software is incredibly simple: once installed on the smartphone that you intend to monitor simply watch everything that happens from an external computer, all without leaving any trace. That's it!
This software will continue to run without the person using the target device noticing, without affecting its functionality, and without leaving any kind of indirect signal such as an excessive increase in consumption of the battery.
Hoverwatch proves to be one of the most beloved products of this type thanks to its incredible reliability, its huge number of functions, and the possibility of signing up for a free online account.
Hoverwatch the popular features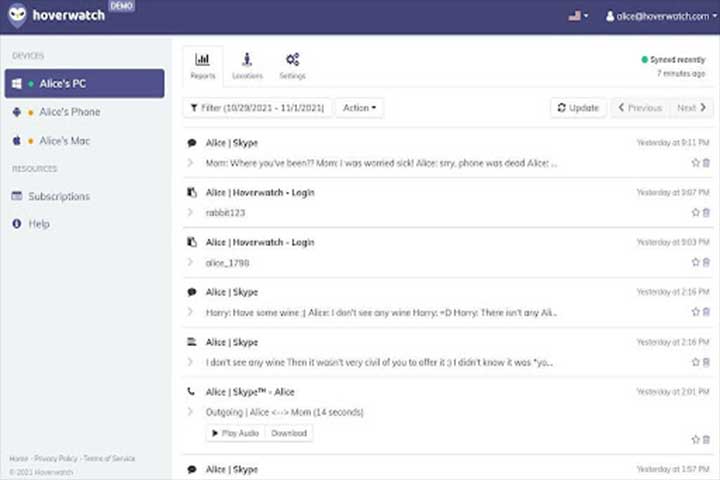 Some of its most popular features are:
Operating in stealth mode and is always completely invisible to the person using the phone.
Being able to track with incredible accuracy and in a secret way the position of the smartphone at all times, even if the smartphone has both GPS and Wi-Fi turned off. Such an incredible feature for a free cell phone tracker!
Recording with extreme precision all incoming and outgoing calls and SMS messages from the monitored device.
Being able at the moment to get a screenshot of everything that happens on the monitored device. These files are saved on an external cloud that can be easily accessed by connecting to the Internet.
Hoverwatch keeps complete track of everything that happens on Internet browsers by saving information about the history of sites and pages visited.
Being a tracker for all Facebook messages, related to all profiles and chats of the monitored device, incoming and outgoing, is also capable of saving all audio and video files related to the exchanged messages.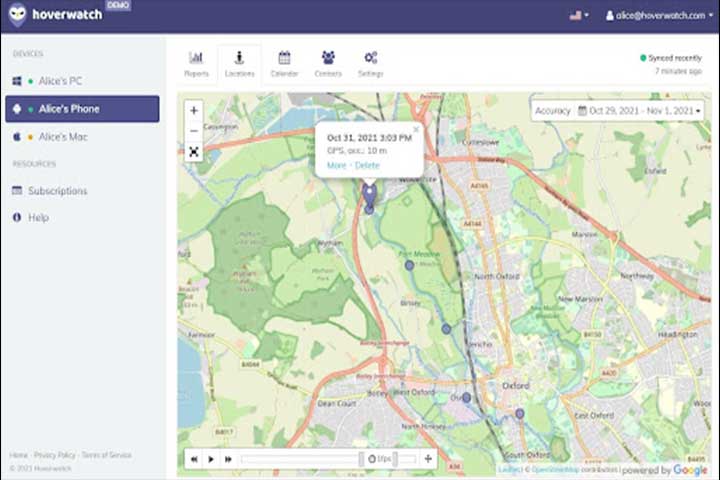 Recording and tracking of all WhatsApp chats, exchanged messages, all audio and video files.
Effectively monitoring all Snapchat activities, being able to make screenshots, camera shots, checking all the pictures, tracking Geopositioning.
Saving messages and calls, tracking location, access all Viber chats.
Saving all the contacts saved by the user of the monitored device.
Being able to continue working even if the user changes the Sim of the targeted device, even managing to save the phone number of the new Sim card.
It can also monitor all data related to calendars, diaries, to-do lists, notes, appointments, and reminders of the smartphone.
Taking pictures of the person who is using the phone and taking them automatically when any user unlocks the target device
Its special algorithm can save the details of calls and messages even if the person using the monitored device has deleted them immediately.
How Installing Hoverwatch
Installing Hoverwatch on the target device is incredibly easy and fast: once you have registered you just need to have the target device available for a few minutes, download and install the Mobile Tracker on it and the system is ready without the need of any other operation.
Now you can immediately start watching and recording everything that happens on the target phone!
Hoverwatch's products have been installed on more than 12 million devices in 196 countries around the world with consistently high levels of customer satisfaction.
Thanks to these high levels of trust and satisfaction Hoverwatch today wants to offer anyone who wants to try the best phone tracker available a completely free demo on its website www.hoverwatch.com.
Just register by leaving your email to start seeing all the incredible features of this fantastic free cell phone tracker.
Pricing policy
For those who are interested, and of course without any kind of obligation, there are three different types of plans, each designed to best meet the needs of all different types of customers:
| | | | |
| --- | --- | --- | --- |
| Plan | Personal | Family | Business |
| Devices | 1 Device | 5 Devices | 25 Devices |
| 1 Month | $24,95 | $49,95 | $149,95 |
| 3 Month | $59,95 | $99,95 | $299,95 |
| 1 Year | $99,95 | $199,95 | $499,95 |
Personal Plan: This allows you to completely track a target device, available for $8.33 per month.
Professional Plan: to be able to monitor up to 5 devices, available for $3.33 per month per monitored device.
Business Plan: with which you can monitor up to 25 devices, available for $1.67 per month per monitored device.
As you can notice, these are absolutely low prices for an incredibly high-quality service.
Conclusions and results
Over time Hoverwatch has become an ever-growing success, witnessed by an ever-increasing number of enthusiastic customers, an ever-increasing number of countries and markets, suitable for an ever-growing number of needs and people.
And this is surely the best way to understand the extraordinary value of this product.
In conclusion, we strongly encourage you to see with your own eyes how the best free cell phone tracker for Android works by trying it out completely free of charge and without any obligation at www.hoverwatch.com.
We are sure that you too will be able to find an amazingly effective and comprehensive solution to some of your biggest problems.