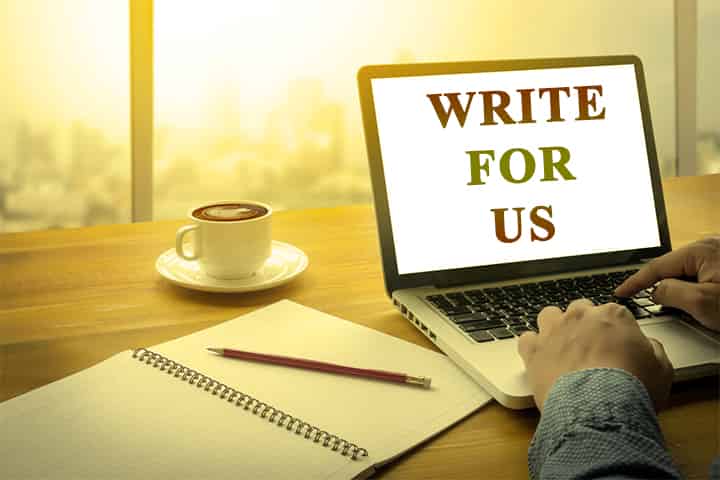 Technology Write For Us (Contribute or Submit Guest Post) to Tech Buzz Feeds blog for all guest writers and contributors We are providing "Write For Us" as an opportunity to write their well-researched articles on latest technology news and trends, Business laws and ideas, recently launched Gadgets reviews and thoughts at Gadgets write for us, Marketing Tips, Internet of Things (IoT), Artificial Intelligence (AI) and Promotion of many small scale business and industries.
Guest Bloggers and writers can always share their thoughts and ideas with Tech Buzz Feeds by reaching us at techbuzzfeeds07@gmail.com
Topic Suggestions To Write For Us – Technology, Business, Marketing, Gadgets
Technology Write For Us
Artificial Intelligence

Amazon Web Services (AWS)

Blockchain

Augmented Reality

and Virtual Reality
Cloud Computing
Angular and React
DevOps
Data Science
Android App Development

Internet of Things

(IoT)
Intelligent Apps

Big Data

RPA (Robotic Process Automation)

Cybersecurity
Business Write For Us
Business Administration
Business Strategy
Digital Agencies
Strategic Management
Small and Medium Enterprise (SME)
Social Entrepreneurship
Ecommerce
Entrepreneurs, Young Entrepreneurs
Small Business Marketing
Startups, Startup Ideas, Startup Advice and Strategy, Startup Business Models
Business Ideas
Technology Startups
Marketing | Digital Marketing Write For Us
Affiliate Marketing, B2B Marketing, Content Marketing, Email Marketing, Digital Marketing
Advertising, Internet Advertising, Mobile Advertising, Display Advertising
Social Media Marketing, Social Media Strategy, Social Media Management
Web Marketing, Online Video Marketing, Web Analytics
Content Strategy, Product Branding, Press Releases
Link Building, Local Search, Pay Per Click
On-Page SEO, SEO Tools, 
Search Engine Marketing (SEM), Search Engine Optimization (SEO)
Telecom Write For Us
5G, 4G, 3G
VOLTE
Networking
Cloud Communication
VoIP
Broadband
Wifi
Gadgets Write For Us
Electronic Gadgets
Tech Gadgets
Spy Gadgets
Gaming Gadgets
Reviews and Ratings
Article Requirements To Write For Us For Tech Buzz Feeds
The Minimum Length of the Article must be 700+ words and there is no maximum. Prefer 1000+ words for better rankings.
A unique HD quality Image which is related to the article. Size should be 720 X 480 pixels that should be posted along with your article. Images should be in JPEG format.
There must no duplicate content and the content must be original and it must not be published anywhere before.
No need to add any internal links to the article we will do that work.
You can add one external link which is related to the topic.
Note: We will not accept any type of links or posts that are related to casino, gambling or any other articles that are not legal
List Of Search Terms To Find Out Tech Guest Blogging Websites
Tech Blog "want to write for"
Tech Blog "submit blog post"
Tech Blog "write for us"
Tech Blog "guest article"
Tech Blog "this is a guest post by"
Tech Blog "contributing writer"
Write For Us — Guest Post Submission Guidelines
Technology Write For Us
Having any Idea to Contribute on Web and Tech? Write for Us
Write For Us — Tech Blog
Tech "submit blog post"
Tech "suggest a post"
Tech "guest post"
Tech "write for us"
Tech Blog "guest post"
Tech "contributing writer"
Tech "want to write for"
Tech "guest article"
Tech "this is a guest post by"
Tech Blog | Write For Us | Technology Tips Guest Post
Write For Us — Tech News
Write for us — Contribute Tech Articles and Knowledge
Write for us — Web ∙ Tech
Write for us — Marketing Tech News
Technology Write For Us — Technology Blog
submit guest post technology & gadgets
SEO & technology "write for us"
Digital Marketing "guest post"
technology + "write for us" + guest post
technology write for us guest post
technology blog "write for us"
technology articles write for us
information technology write for us
technology business "write for us"
tech blogs write for us
iot write for us
How To Submit The Article
After writing the article you can send it to our editorial team in the form of document to techbuzzfeeds07@gmail.com
Our team will review the article and get back to you within 2 business days and they will inform you if we want any changes or if it is ok then we will publish it.